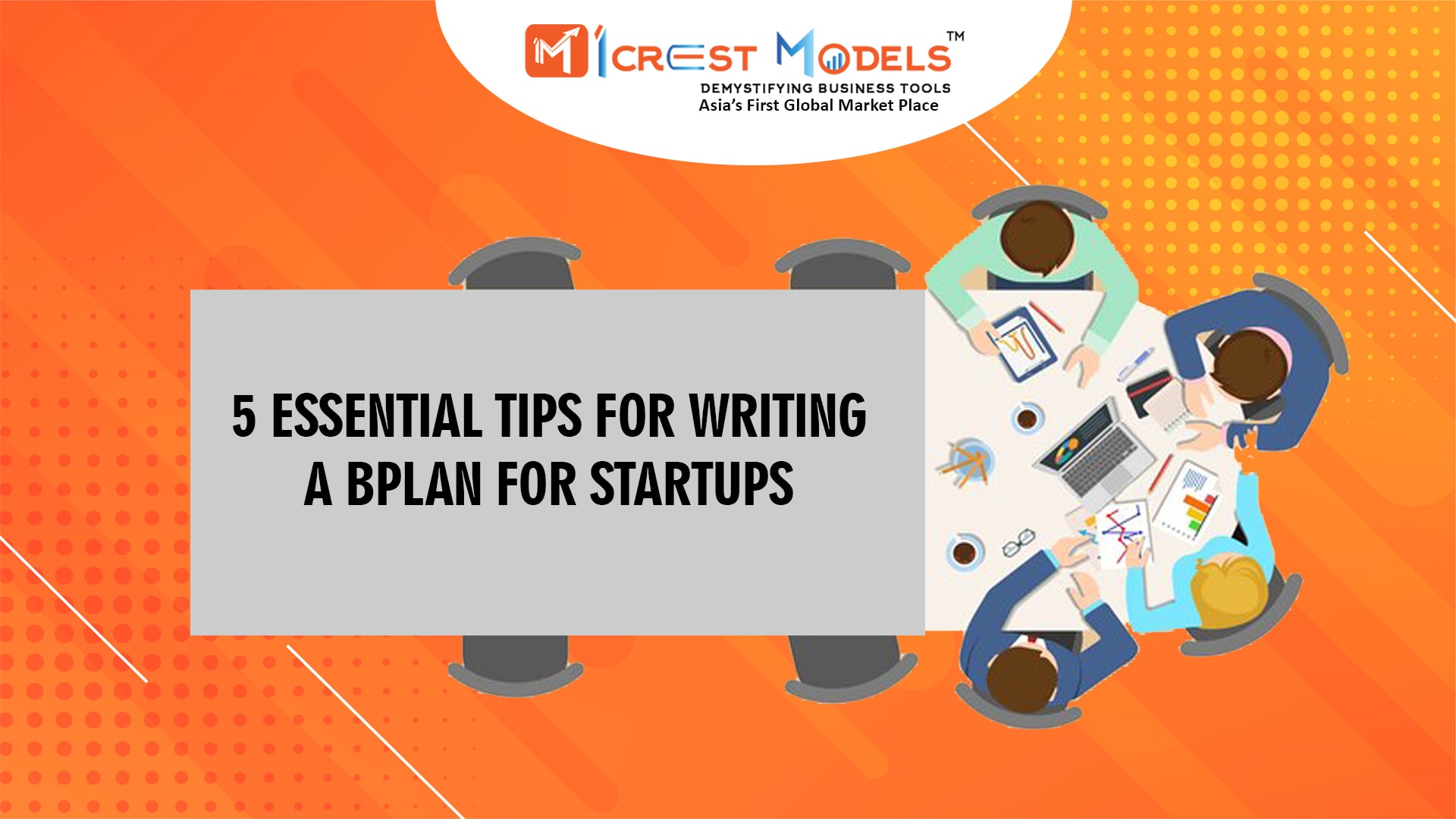 ---
Feb 3, 2022
5 Essential Tips For Writing A Bplan For Startups
Just like in your exam, if you are well prepared then you know you will succeed. Similarly, a business plan is your preparation in advance to help you begin your business with every minuscule detail.
You are a budding entrepreneur, and struggling whether your business will thrive in the market or not? Whether you will be generating good profits or not? How will you stay competitive in the market?
It all boils down to one answer – "You need a Business Plan."A Start-up Business Plan is a detailed document that not only helps you pen down your business idea and strategies but also acts as a guide for managing your business. Studies show that entrepreneurs who have a Bplan are 2.5 times more likely to get their businesses started off the ground.
Let's dig in deeper to understand the importance of a Plan for start-ups. A business plan acts as your blueprint and gives you direction to follow your goals and achieve the objectives of your business. It is like a step-by-step process and hence, helps you at every stage of starting your venture. It will also help to create your marketing strategies and stay ahead of your competitors. Most importantly, if you are looking for funding; then, a Bplan is a must to pitch to the investors and understand your idea in detail. It also guides you on how you can expand your business.
Let Us List Down Some Of The Vital Tips:
This is the most crucial step, don't forget to research your market thoroughly and analyze what are your strengths, weakness, opportunities, and threats for your business. This is the fundamental pillar that will help you understand whether your business is viable or not and will you be able to sustain in the market.
You can check out numerous other business plans which are similar to your business. It will not only give a crystal clear idea as to what is included in it, but also how you can make your business plan better with a good foundation. You need to look out what does others have and what added advantage you can give in your Bplan.
Another important aspect is you need to understand your competitors. You have to be either at par or ahead of your competitors; then only you will be able to stay in the market. Keeping a bird' eye view is crucial; so keep researching your industry, your target audience, and competitors' strategies. This will help you to beat your competitors, build, and maintain your image in the industry.
This is one of the important sections of your business plan. It will be in the beginning of the document. It will comprise all the key components of your plan in brief. Please ensure that your summary is concise, explains your business idea in layman language, and engaging. Your Executive summary should be written in such a way that the reader should fall in love with your idea and want to know more about your B plan.
Accurate Financial Projections
You will have to show the real picture of the financial position of your business. This section will be under strict vigilance by financial experts, so please be realistic and don't give random figures. You need to project the correct financial statements like Balance Sheet, Profit and Loss, Income Statement, and Cash Flow for three to five years.
One of the popular sayings is that work done in haste; always helps us miss the important details and we make lots of mistakes. So, a humble request to all the potential Entrepreneurs, please don't prepare your Business Plan in a hurry. Take one step at a time, study thoroughly, perform diligent research, and then move forward to the next step. A foolproof Bplan will take you a step forward towards success.
We hope that the above piece of information helps you understand the importance of a Business plan for Startups and some essential tips for writing it.

Check out some of our B-plan templates,
https://icrestmodels.com/product/business-plan-for-pharmaceuticals-company
https://icrestmodels.com/product/business-plan-of-online-mathematical-education-center
https://icrestmodels.com/product/business-plan-for-snacks-business
https://icrestmodels.com/product/digital-payment-business-plan

Previous Blog
What is a Vacation Rental and How you can earn some passive income from it?

Next Blog
Guide To Financial Modeling for Start-ups