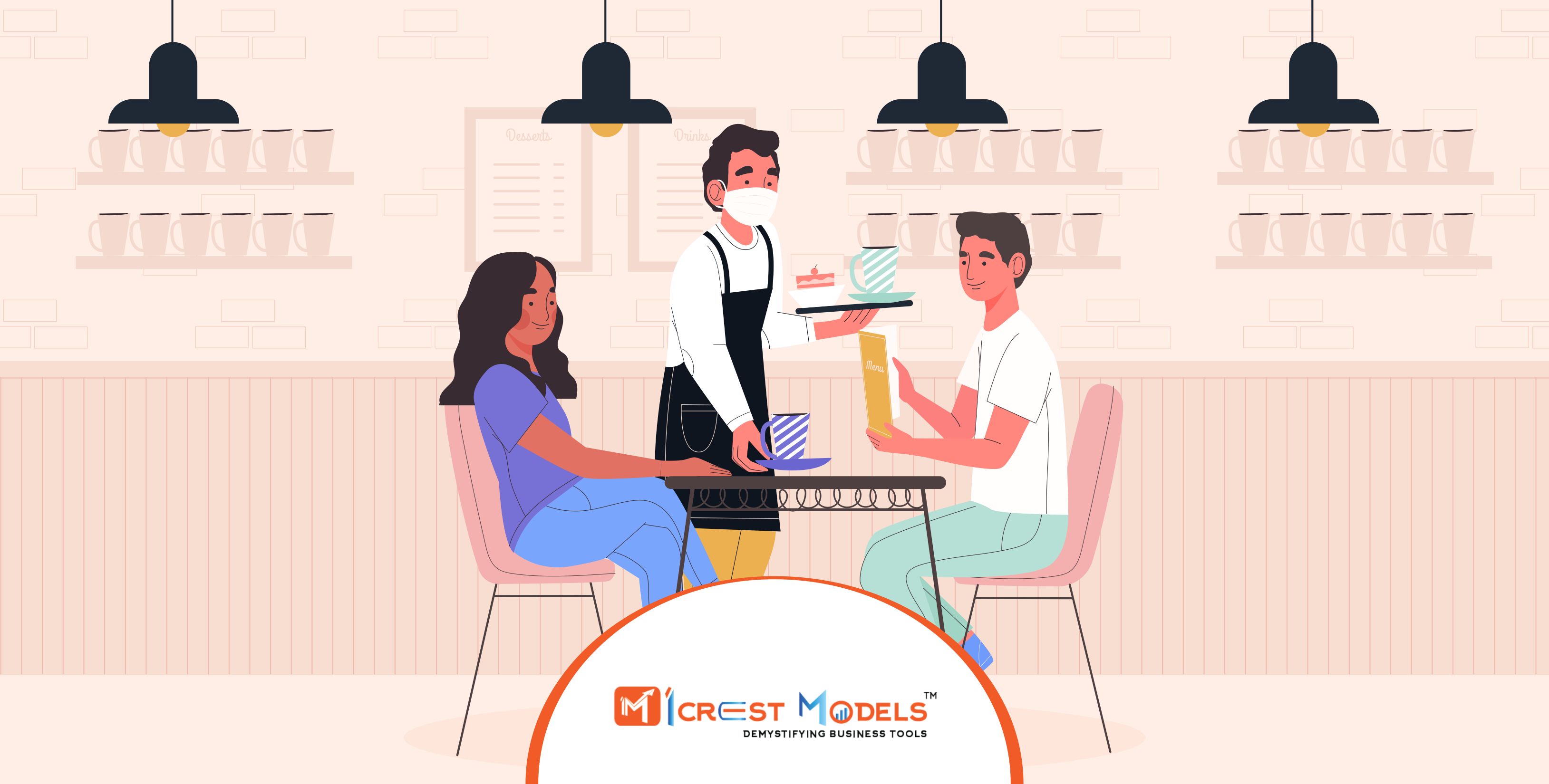 ---
Jul 28, 2021
Challenges For Restaurants in Pandemic
The coronavirus pandemic has affected us badly and the International Monetary Fund has declared that we have entered a global recession. The coronavirus pandemic is playing havoc, disrupting work and lives as a whole. The GDP is going down and the economy is affected badly.The worst hot industries due to the impact of Covid-19 are Food and Hospitality industry. The restaurant are facing hard challenges in pandemic. Restaurants are having a tough time when restaurants were shut down in spring 2020. This resulted in million workers being jobless and businesses with minimal profit margins on the brink of permanent closure. While many restaurants and foodservice establishments face challenges, others are reinventing themselves to adapt to a new normal.
The National Restaurants Association of India (NRAI) also sent, on March 18, an advisory to shut down restaurants until March 31. As per the NRAI, the food services sector employs over 7,00,000 people and is estimated at Rs 4,23,865 crore. The restaurant and dining out culture that had been growing over the past decades, will witness newer challenges with the coronavirus-led slowdown.
Here are some challenges that lie ahead in the restaurant business in the coming future:
Generating Enough Revenue
Before digging in generating enough revenue, let us first understand the meaning of the term 'break-even.' In layman terms, it means while running a business to reach a point when the profits are equivalent to the costs. It is very crucial to reach the break-even and hence for this it is based on the operating expenses and thereby informing everything from the recruitment decision to inventory adjustments.
While all restaurants certainly want to make a positive profit, in tough times, the priority is to at least be to match the breakeven point. As you make a plan for 2021, knowing what amount of revenue you need to make, at a minimum, for your business to operate lays the groundwork for all other operational decisions.
People may opt for online food. With restaurants shutting down, people who need to order food are relying on online food delivery services such as Zomato, Swiggy, and Uber Eats. This trend is likely to continue and people will refrain from social dining. Generation Z consumers were already enthused by the chef-led delivery brands that provided good quality food cooked in cloud kitchens and home-delivered. Restaurateurs may want to focus on such ideas in the future that don't need large capital for investment.
Recovery Of Financial Losses
The restaurants may take some time for the losses that occurred during the shutdown period. They may have to pay their employees for the lockdown period, despite no businessesat all. The NRAI, in an open letter to mall owners and landlords, has already sought a temporary waiver of rentals for six months and the adoption of a revenue-sharing model for six months amidst the nationwide lockdown.
Prioritizing Food Quality And Hygiene
Restaurants may want to employ even more strict norms to ensure high quality of food that is cooked in hygienic kitchens as any laxity here may cause huge losses in both revenue and repute. To meet this challenge, the restaurants should follow all local and national guidance for best health practices during and post pandemic as well. Staying up to date on any changes in recommended practices lay the groundwork for a safe environment for both your staff and guests. This includes enforcing health requirements on your employees and also making sure to communicate the policies to your customers.
Opportunity To Showcase Talent
As people are spending the majority of their time at home and not always home cooks or chefs are available, hence many people have started applying their cooking skills at home. Bloggers are sharing new recipes, and Youtubers are creating videos, so are Instagrammers and Twitterati updating new stories every now and then. The new lifestyle might encourage people and gives thema golden chance for budding chefs to explore their talents and make money out of them while staying indoors.
Developing Lucrative Dining-Out Experience
Restaurants may lose their customers as people may find themselves reluctant to visit crowded places. To retain customers in the future, restaurants may have to develop the necessary strategies to offer unique dining-out experiences to food-lovers, and also eliminate the fear of infectionsfrom their minds.
Organic Farming Solutions
Another added advantage is people have become more interested in organic farming in their backyards. This is not only sustainable, but also the garden lovers may also want to make the activity a profitable venture by providing price-sensitive consumer satisfaction along with the quality of food.
Restaurants With Drive-Through Lanes May Thrive
Fast-food restaurants with drive-through service lanes have the potential to survive in lockdown situations. These are likely to thrive in the future in the fast-food service delivery business.
Conclusion
COVID-19 certainly presented new challenges to the hospitality industry. However, by looking forward to 2021 and staying ahead of operational challenges, restaurant owners, operators, and managers are laying the foundation for a successful and profitable new year.
Icrest the tech product of Infocrest is proficient in developing financial models for restaurants. In the future, Icrest can come up with a new business model for restaurants during COVID 19 pandemic.
Restaurant Financial Model | Icrest Models
https://icrestmodels.com/product/pitch-deck-of-a-sizzler-cafe-and-restaurant
https://icrestmodels.com/product/pitch-deck-of-greek-restaurant