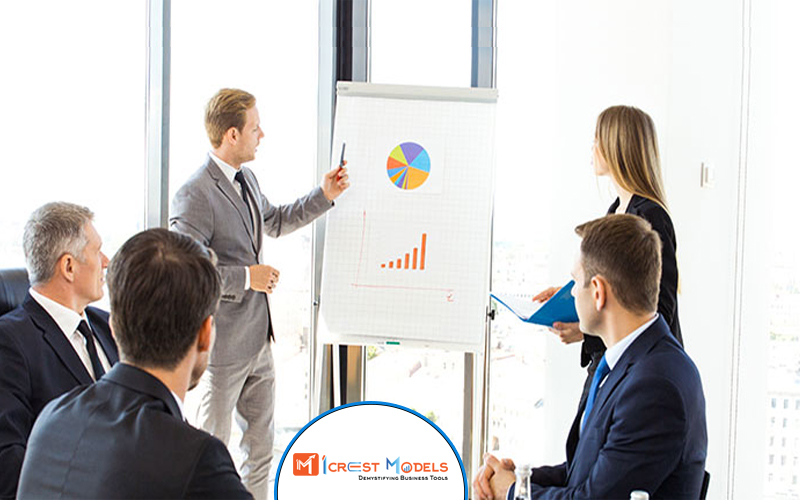 ---
Mar 22, 2020
Your business plan is ready, now you are looking for fundraising. You want a pitch deck that steals the breath of the investors. A splendid pitch deck not only makes potential investors curious about your idea but also engages them in a one-on-one interaction about your business. Thereby, increasing the chances of investing in your idea.
You are worried as you barely know how to start, what are the key elements, number of slides, and many more questions. We will help you sail through by throwing light on the key elements of an investor presentation.
Vision
A one-liner which gives a summary of your business idea and what value it holds for the customers. It should be short and sweet. Consider you have to define your business in 140 characters similar to a small tweet. It should be so simple that even a layman understands it.
Problem Statement
Elaborate the problem your product/service will be solving. Who are facing the problem and why its solution has become the need of the hour. Herein, you can talk about what are the present solutions available in the market in brief. The best way is to describe your problem in the form of a story and make it as real as possible.
Target Audience
This slide will explain about your ideal customers and the market potential. The total market size and how will you position your company in the market. Investors would be interested to know how many people or companies are currently spending in the market. It would get them an idea of the total market size. In simple words, you need to tell the wide scope and larger scale of the problem your product/service will be solving.
The Solution
The problem which you had defined in Slide 2, your product/service will be the solution to it. Describe your product/service in detail here. Investors look for why should they invest in your product/service. The classic strategy of Problem identification and its solution will engage the investors to know more about your business idea. Make use of more and more pictures, infographics (if possible) and videos here.
Business Model
How will your product/service make money? Discuss your revenue model and all the possible ways of earning money here in detail. You need to justify whether the pricing is higher, at par or on the lower side.
Go-to-Market Strategy
As a start-up, the biggest challenge is how to get customers' attention and sell your product. Therefore it is quintessential to discuss your marketing and sales strategy. What different strategies you will adopt to earn your probable customers and make them fall in love with your product.
Team
Why is your team perfect to start and grow your company? What work exposure do you and your team possess that others don't have? Highlight your prime team members, their work experience and expertise which they will bring in your company.
Also, identify key positions that are yet to be filled and don't forget to describe how they will add to your company's growth graph.
Financials
Investors would be keen to know the financial position of your dream company. Your financial projection must include the Income statement, Balance Sheet, and cash flow forecast for at least 3 years. Make use of charts and graphs for better understanding. Please ensure that your financial projections are realistic.
Competitive Edge
Every business has to face competition. How are you distinct from your competitors? What makes you stand out from the rest? Describe your secret recipe that makes the customer buy your product.
The Ask
The prime reason for doing the investor presentation is to be mentioned in this slide. Your probable investors want to know how much money are you seeking. Don't forget to explain why you need the money and how will it be utilized.
How about getting readily available templates for your pitch presentations? Incredible, right! Please visit our products page to get your desired template.