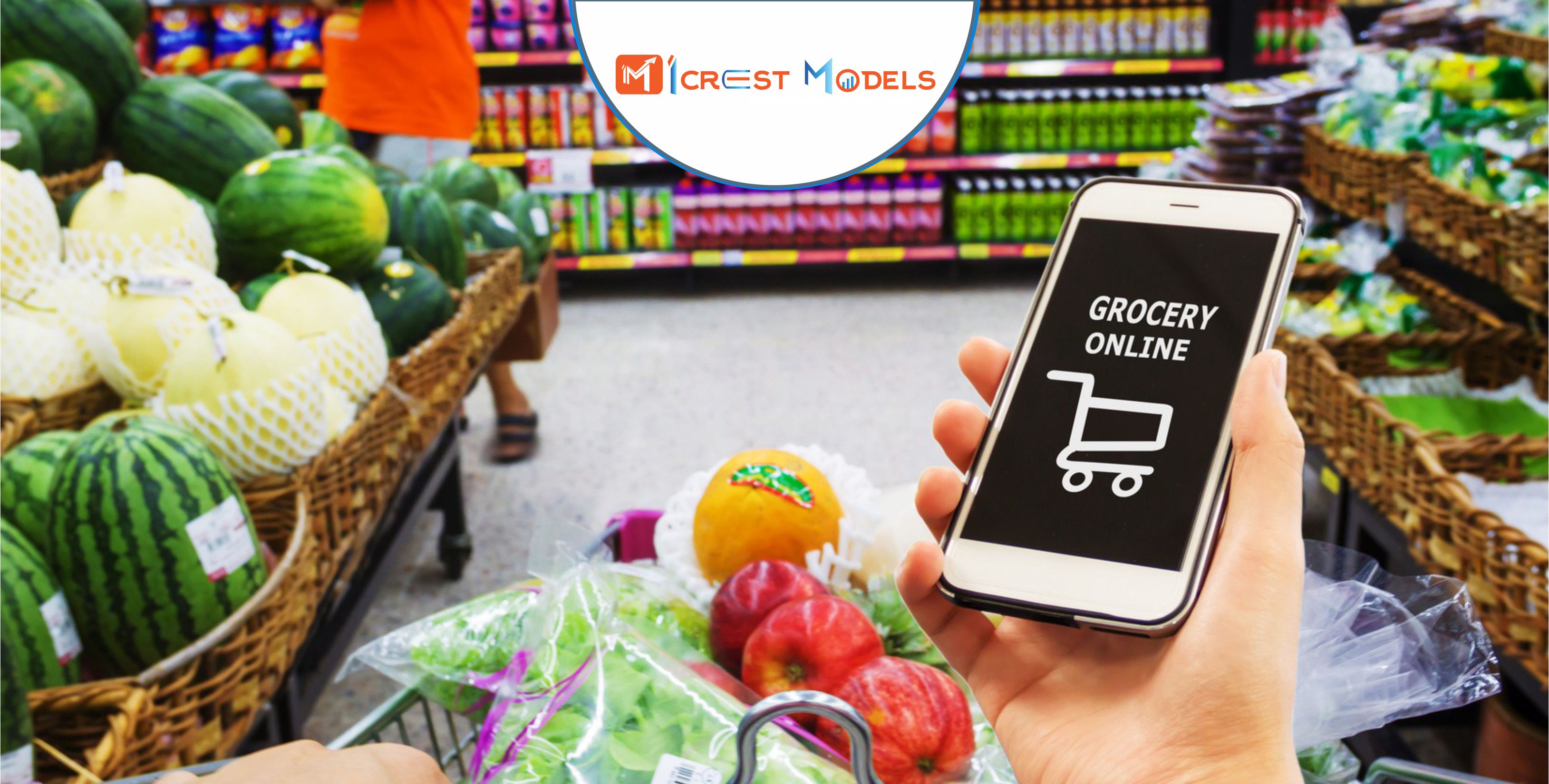 ---
Apr 19, 2021
Online Grocery Business
Going outside during this outbreak of Corona Virus gives us winter chills. Purchasing Groceries, food items, and other basic necessities cannot be missed out. So, how about an online grocery store which delivers everything right at your doorstep. As per Statista Data, the popularity of online grocery stores is on the rise and increasing day by day. As per a study by Nielson, by 2024, 70% of the consumers will buy groceries online. Let us first understand the Online Grocery Business in detail.
There are different types of online grocery businesses.
Inventory Model
As the name suggests, herein the online platform stores all the items directly from the suppliers. When they receive customer orders, orders are being delivered through an in-house or outsourced delivery network.
Shopping Model
This is the most common and popular model worldwide. In this model, as soon as an order is received, the online platform transfers all the details to its delivery personals, who shop for the customers and deliver it to them. Customers do not select the store from which they want to purchase the product, as the delivery personals do it for them.
Multiple-Vendor Model
The platform doesn't manage any stocks here. On the contrary, it directly connects the customers with the local grocery stores. Customers just need to place their order and the platform transfers it to the concerned grocery stores. They also manage the shipping and through an in-house delivery network. The delivery boy collects the order from the respective store and delivers it to the customer.
There are several benefits of an online Grocery Store. Let us have a look.
Saves Time and Money
Online grocery shopping saves lots of time. You need not walk up and down the elevators to purchase your desired product, rather you just need to click a few buttons and you get the desired product delivered to your home. So, online shopping not only saves time but also money and fuel. Plus you have the liberty of ordering as per your convenience, for example, even while sitting in your office you can place the order.
No unwanted Spending
It happens with everyone, that while shopping for butter, you see a chocolate cake, chocolates, cookies etcetera. While leaving home you had decided you will not buy any such thing, but how to stop the temptation after seeing, hence you end up buying all these things. Therefore, visiting the store makes you shell out more money in comparison to online shopping.
Find Everything in just a click
When you visit any XYZ store, for one thing, you have to travel here, and for other thing, you have to travel to another corner. In fact many times, we are unable to find our desired products especially when it is required urgently. In an online platform, you just need to type in the name, brand, and other details to find your product and you get all the required products within a flicker of an eye.
Why wait in queues?
When you visit stores, you find a lot of people who are purchasing and you get a crowded store every time. With online grocery shopping,neither you have to stand incrowded aisles to get your product nor for lengthy cashier lines. Just allow your fingers to press a few buttons and it is done.
Prices
Online shopping gives you various offers and discounts to make your shopping hassle-free as well as cost-effective. Also, there are mega sales, etcetera that give you an added advantage.
Now you know how advantageous it is to open an online grocery store. Isn't it? Especially during this pandemic, people have started adopting the digital way of living life. You want to start an online grocery store as early as possible, however struggling with how to prepare the business plan, what about the profitability, will it thrive in the market?
Keep your wrath of worries far-fetched as theIcrestmodels is right here to assist you with its template. Please check out the link below.
https://icrestmodels.com/product/online-grocery-business-2