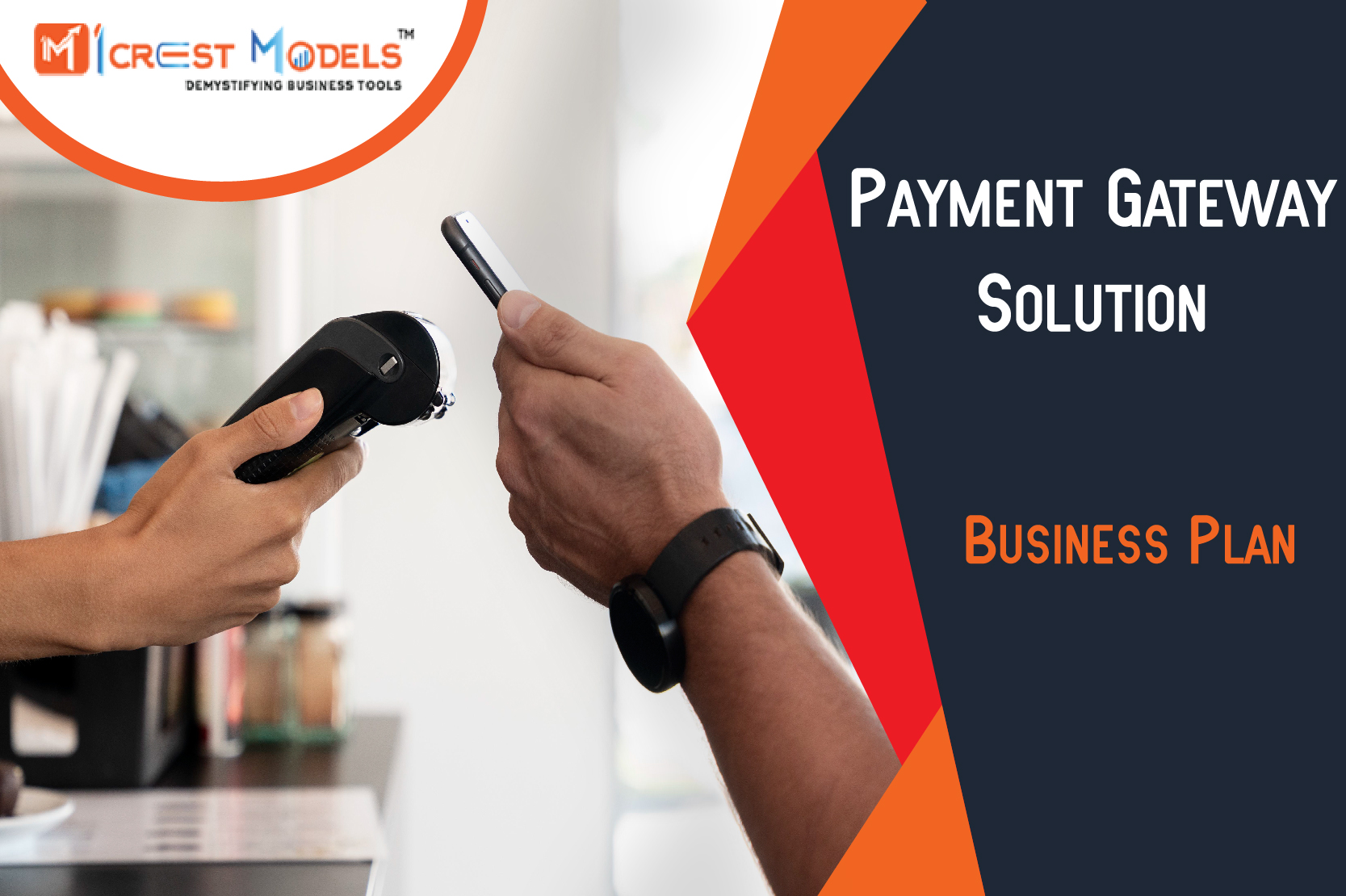 ---
Dec 9, 2022
About Payment Gateway Solution?
A payment gateway is a software used for both online and offline transactions that safely reads and transfers a customer's payment information to a merchant's bank account. Consider it as a cash register with the difference that it processes non-monetary payments. These might include eChecks, digital wallets, debit cards, and credit cards (like Google Pay, Apple Pay, Amazon Pay, PayPal, etc.).
Payment gateways can be perceived as a middleman between your business and a customer's card. As eCommerce and online transactions continue to rely on card payments and other mobile payment solutions to simplify payments, such solutions are becoming more and more important.
Use of business plan
A business plan is used to manage a business by writing out goals, strategies, and deadlines for accomplishing them. A description of the company's goals, objectives, and purpose will also be presented in the plan. The business plan will serve as a vital source of information for investors, partners, and management to measure the progress made toward the organization's goals.
If you're establishing a business for the first time and have no prior financial experience, writing a business plan may seem like a challenging task. Even though you are familiar with what a modern business plan contains, it is always a smart idea to revisit it. Because business strategies have changed over time, what lenders and investors today expect is different from what they were expecting some years ago.
Key Points of Business plan
Executive Summary

Products & Services

Business Model

Market Analysis

Competitive Analysis

Pricing Strategy

Management Team

Marketing Plan

SWOT Analysis

Financials (P&L, BS, CFS, Unit Metrics)

The Ask or Funds Required

Exit Strategy
Market
The global payment gateway market revenue in 2022 is crossed US$ 32 bn and will continue to click an impressive Y-o-Y growth to reach US$ 106.4 bn by 2030.
Conclusion
Digital payments seem to be emerging as a primary tool for advancing financial inclusion given that they lower the cost of financial services for the poor while also enhancing the convenience and security of using payments.
As a business owner or investor, you should definitely consider the plan's practicality and analyse the market, audience, and level of the business' growth prior to investing in emerging Payment Gateway Solutions. Therefore, you are looking at the proper business plan template if you intend to start a payment gateway solution or a digital payment business.
Investors who are investing funds in the project are eager to know about any aspect of the business you, as an entrepreneur or businessperson, enter. And to ensure those investors, you must give them a proper business plan that has all the elements they find necessary and important.
Icrest Models are here to serve you by providing you with a comprehensive business plan template so you can save valuable time by simply altering it to suit your needs rather than having to produce one from the beginning.
Below is the business plan template link for Payment Gateway Solution: