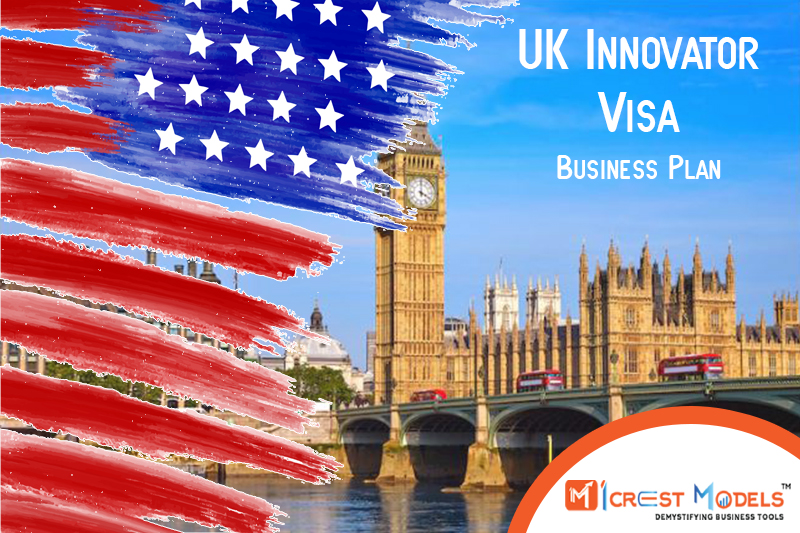 ---
Nov 30, 2022
About UK Innovator Visa?
The UK Innovator visa is for experienced entrepreneurs or businesspersons looking to set up a new business in the UK. The business must be something that's different from anything else on the market. Most of the time, in order to invest in your business, you will need to have access to at least £50,000 and also need to prove where you got your funding from.
You must also have a business plan that has been endorsed by an endorsing body and is innovative, viable, and highly scalable.
What is the use of UK Innovator Visa business plan?
Business plans are generally necessary for a company's efficient operation because they help the company, primarily, in obtaining funding from investors. However, any experienced businessperson from outside the European Economic Area (EEA) and Switzerland who wishes to establish and operate an innovative business in the UK must first apply for a UK Innovator visa. One must submit a comprehensive business plan explaining all the requirements that must be given to the endorsing body in order to be granted this UK Innovator visa.
Key Points of UK Innovator Visa Business plan
Executive Summary (includes Innovation)

Problem & Solution

Products & Services Description

Market Analysis

Competitive Analysis

Management Team

Marketing Strategy

Financial Projections (P&L, BS, CFS, Unit Metrics)

The Ask or Funds Required
Eligibility to apply for UK Innovator Visa
Have an Innovative business or business idea acknowledged by an approved endorsing body

You're not from the European Economic Area (EEA) and Switzerland

possess investment capital of at least £50,000 to put into the prospective business

To participate, you must be at least 18 years old

B2 level proficiency in English communication
Conclusion
Writing a business plan may seem like a difficult task if you're establishing a business for the first time and have no prior financial acumen. Even though you are aware of what a UK Innovator Visa business plan covers, it is always a fine decision to double-check. Investors' expectations now are different from what they were just a few years ago since business strategies have changed with time.
Investors or any individual backing the project under the UK Innovator Visa Scheme are concerned with every aspect of the business you as the entrepreneur establishes. Furthermore, you must provide them with a solid business program that covers all the information they deem essential and relevant in an attempt to assure those investors and the endorsing body.
Icrest Models are willing to help you by offering a "UK Innovator Visa business plan template" so you can save countless hours by quickly modifying it to meet your specific needs rather than needing to build one from scratch.
Below is the UK Innovator Visa business plan template link:
https://icrestmodels.com/product/business-plan-uk-innovator-visa